Google has released the Android 12 first developer preview recently.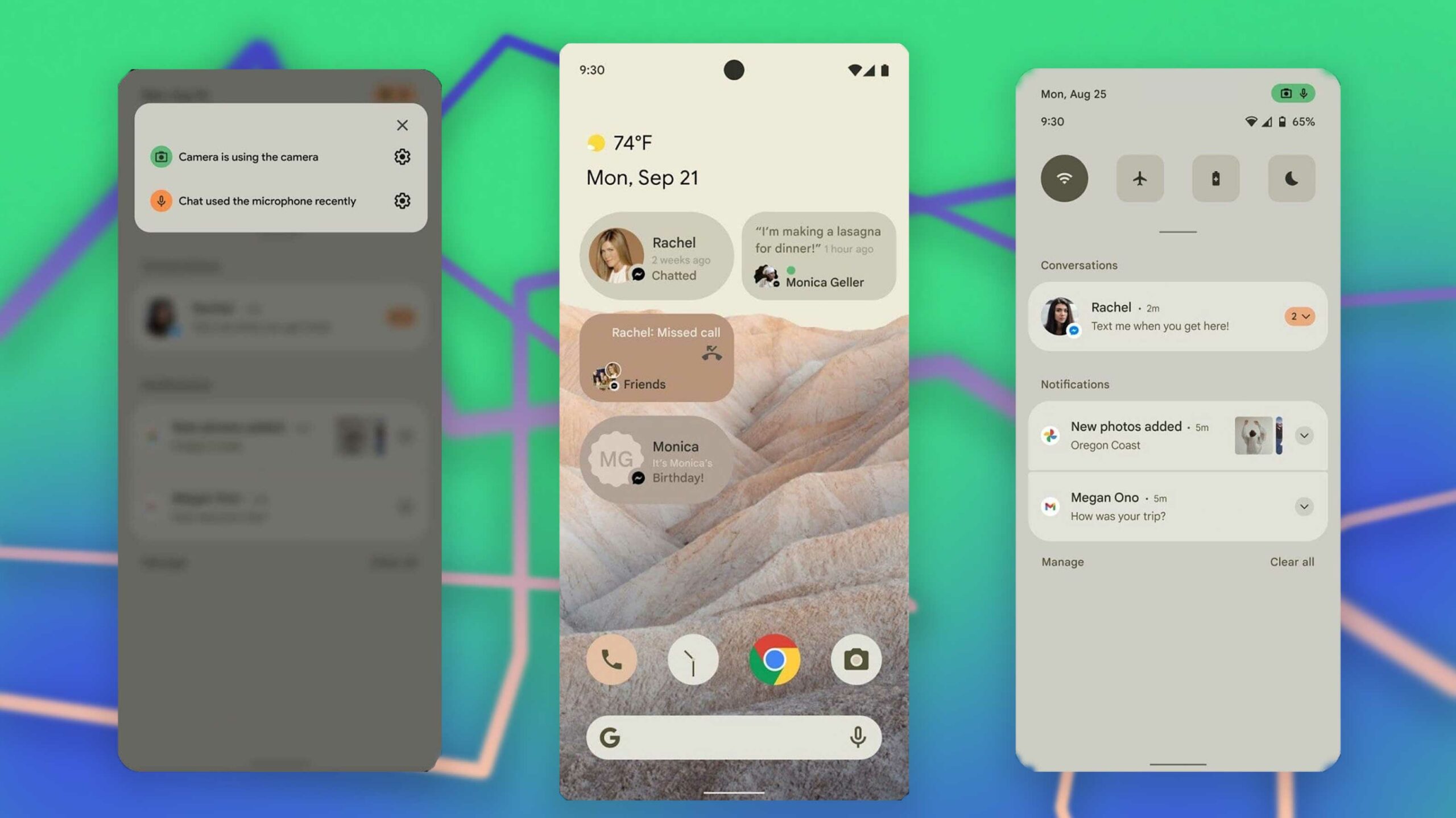 Following are the features enabled in the first preview:-
Gesture navigation improved for immersive mode - It makes easy for user to use new one swipe gestures on full-screen mode like playing game or watching a video without accidentally quitting of the app which was experience in Android 11.
Notification delay for Foreground service - To give room for short-lived tasks to complete, foreground service notification will be delayed by 10seconds. This is applicable for a specific set of foreground services.
Restrictions on MAC address - To further improve the privacy, the developer's app access to MAC address will return null on Android 12 & hard-coded value on Android 11 & lower.
Blocking untrusted touch events - Concerning the security, apps will not be allowed to intercept the touch events that cause security threats to it but there are few exceptions to this.
Restrictions on Non-SDK interfaces - As per every year, there is an updated list of non-SDK interfaces that any app developer should avoid using from breaking their app when targeting Android 12.
There will be two more developer previews and 3 beta releases for developer feedback before Android 12 graduates to the final stable release possibly in September this year. Please note some of these features may not make it to the final release.